Sales / SI (System Integration)
Here at MSS-New York, Inc., we are always on the lookout for new technology and Products that we can sell and/or coordinate for your business in US and Japan market. (Sales results: ICOM, FLIR, ENDRUN, Organic Foods, Digital Contents, Clothing, Electric Parts).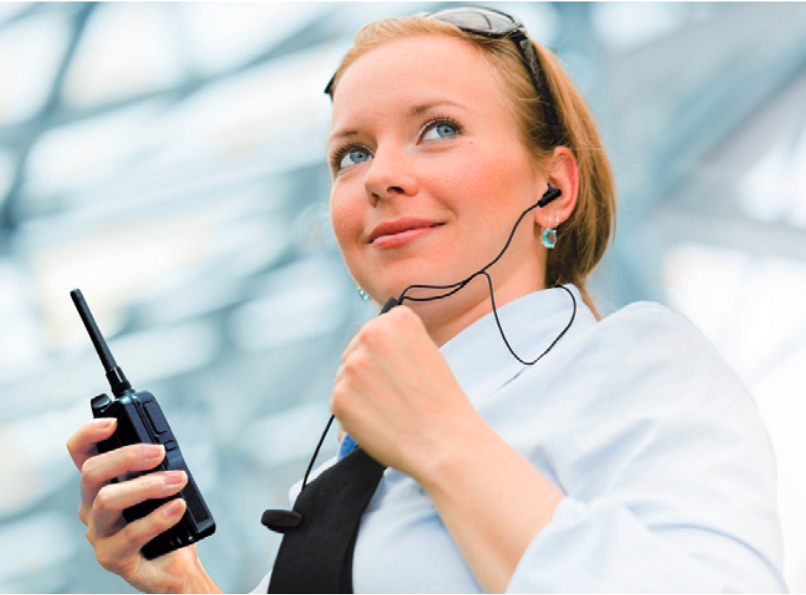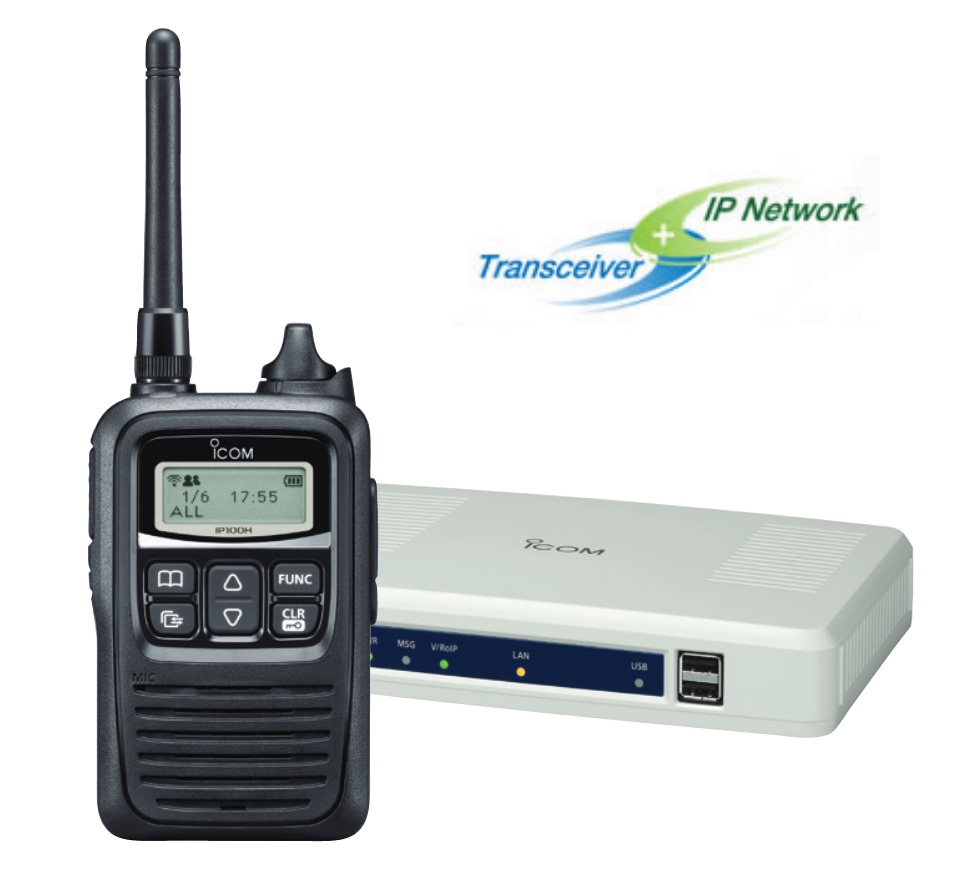 Full-Duplex Communication That Works Over a Wireless LAN and IP Network

- Full-Duplex Communication

- Status and Short Data Messaging

- High Security

- Easy System to Set Up and Use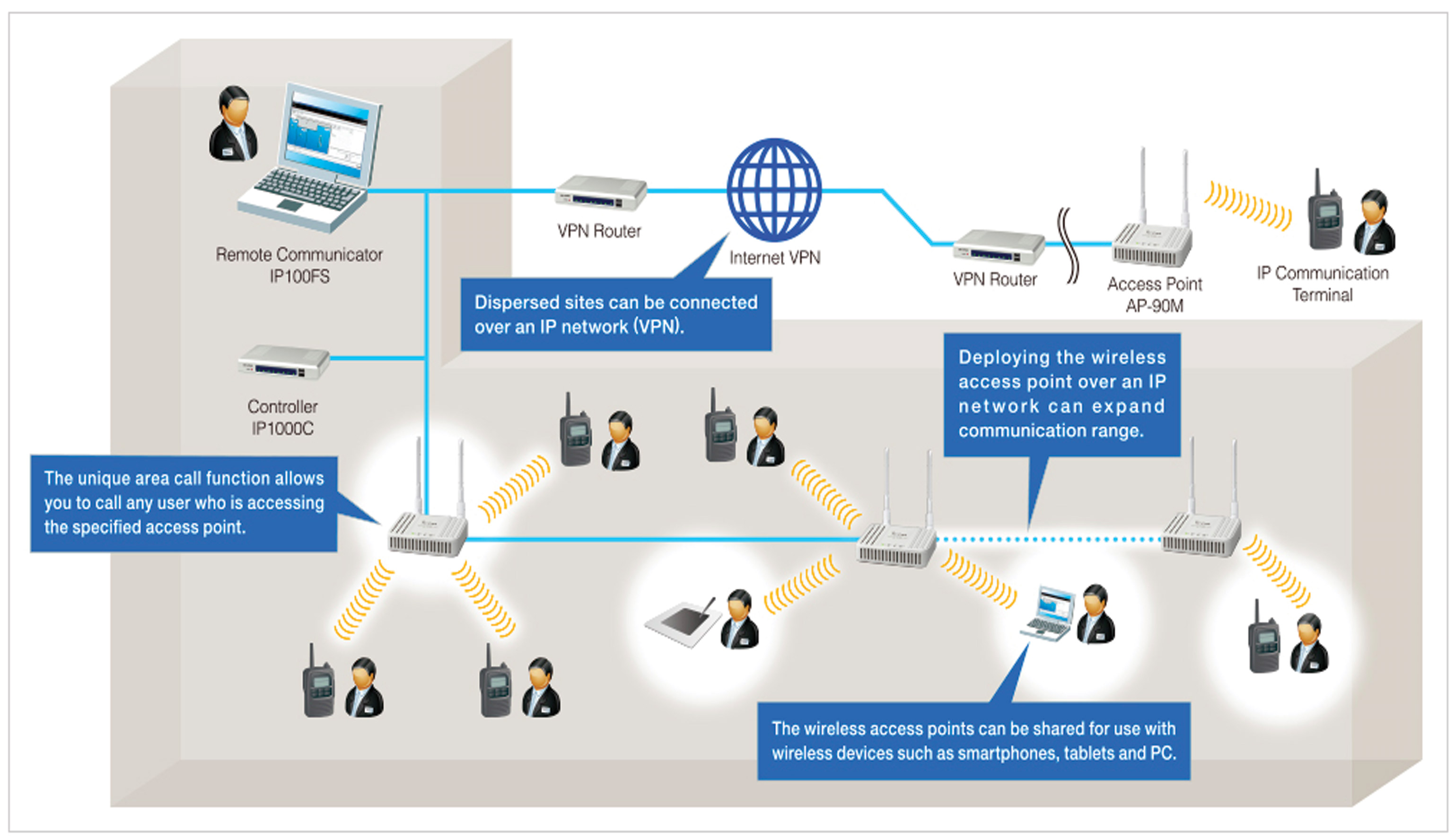 Wireless LAN System Extends Your Communication Coverage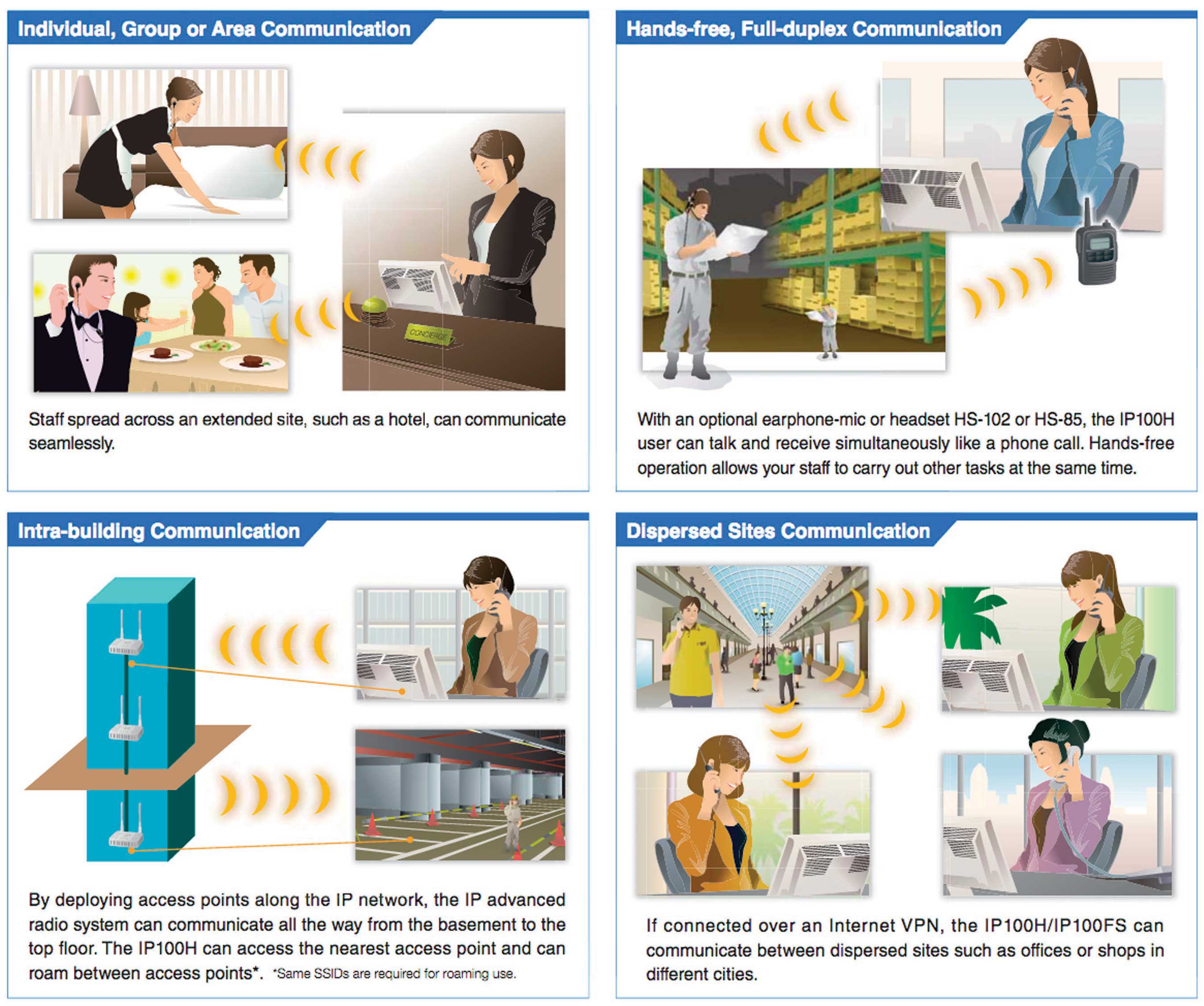 Interconnection Image

- The IP communication Terminals, radios and telephones can communicate with each
within the doughnut shaped blue ring.


Ham Radio Equipment (sales)

ID-51A/E PLUS2 (Limited Sales with Special Color Edition)
Plus Two" New Modes For Extended D-STAR Coverage and Fun!
The new Terminal mode and Access point mode enable you to make D-STAR calls through the Internet, even from areas where no D-STAR repeater is accessible.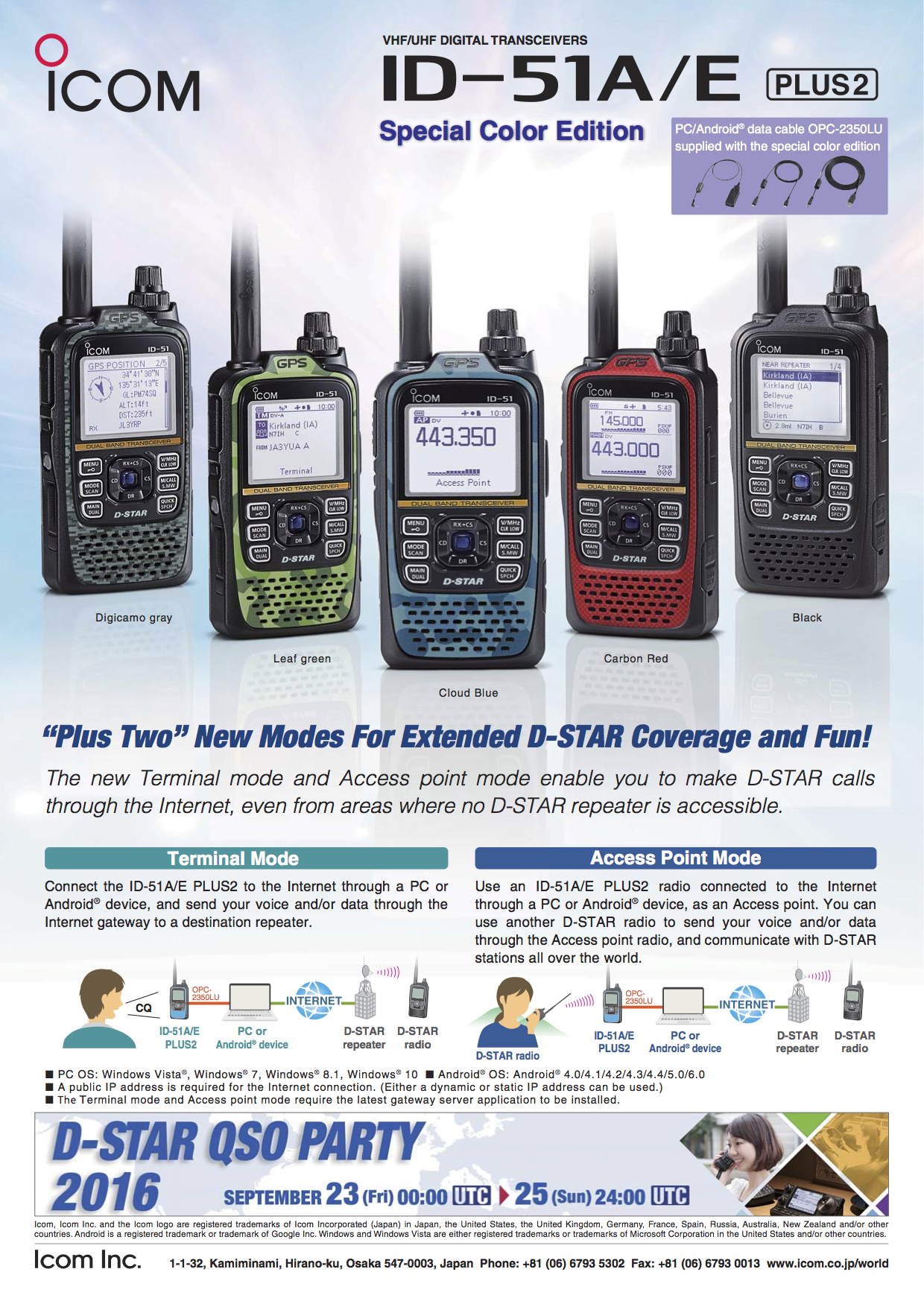 Five colors are available for the ID-51A PLUS2 – only 5000 units available worldwide. In addition to Black, Carbon Red, Cloud Blue, Leaf Green, or Digicamo Gray. PC/Android data cable OPC-2350LU suppied
with the special color edition.


Security Camera, Sound&Visual System Integration and Fixing
We can design and install your security camera system, sound&visual system for your store, show room, conference room, house as well as fixing your current system.